This was my first time getting to do this as a CTP and it was awesome to be around such a great team and getting to be part of the conference.  I hope this almost play by play set of notes is helpful to someone out there on the internet.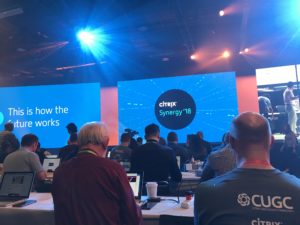 The Future Of Work!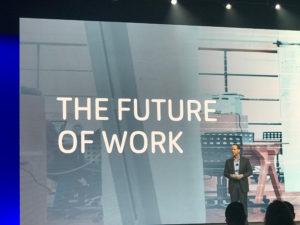 David Henshall President\CEO
Talked about the 448 Earthquake sending some seismic waves to this conference.
Most happy about some of these announcements are going to be coming to people
Talked about learning to fly and how multiple things have to work together to fly and you have to have a strategy.
Talked about the point of return and how having a strategy lets you get to the destination you want vs just running out of fuel and turning around.
More and more remote works but most people now work in 4 places a day.
Millennials are not coming they are here and they are making a big difference, they will be the largest working group that have outpaced the Boomers and Gen X.
1 Year = All Data Ever (That's a lot of Data)
Talked about the Diversity of Apps, Devices and Work Styles and we are moving to the Cloud and Mobile Area.
We don't want to replace what you have, we want to layer new abilities.
Talked about all the systems that people have to Endpoint Management, Productivity and Security and that complexity costs on average 800 dollars per user.
Red Bull has to moves their infrastructure at least 20 times a day and 400GB of data must be accessible per day to their team and provide real access. 2 Cars with 100,000 components.
New Focus Strategies

Experience
Choice
Solution
Miami Marlins new Citrix Innovation Partner talking about how they use Citrix.
Tim Minahan – Chief Marketing Officer and SVP
Citrix Innovation Partners

Health Choice Networks

Expanding, wants to see more patients because they need to be seen.

WAGO

Be prepared for the business of the future

Beazley

User Experience and decouple technology, have what you need wherever you are.

Winner of the Innovation Partner of the Year was WAGO

They work in multiple countries, using hybrid clouds so they can use what they need and their they need, and Citrix provides that flexibility.
David Henshall President\CEO
Work should be wherever YOU are!
Productivity and Engagement are down because of how hard they make it to work.
Productivity Paradox they don't make it all that easy with so many options
Citrix Workspace App announced and how it can glue everything together with Security and Analytics.
Calvin Hsu – Vice President Product Marketing
TV Streaming Services that are the same thing, but they are just a little different.
Workspace App Integration can bring multiple sources together in one pane of glass.
Universal Search, Prebuilt SA
Workspace App, File we need, Application Local and Cloud and SaaS Access with SSO and Universal Search.
Showed Integration of the Workspace and File Association from a Chrome Book
Citrix Secure Mail updates with new Colors and showing a new attachments functions and showed more of the features within the Calendar.
Used a new Function to "Chat in Slack" and move an email into Slack Channel to discuss things further
Showed some Citrix Casting with the Workspace Hub
Showed the new Branding Opportunities within WorkSpace where even the Citrix Icon can be changed along with other logo locations to make it "Your Citrix Deployment"
David Henshall President\CEO
How we could get to the cloud wasn't as easy as we thought but Hybrid cloud is a reality using multiple locations.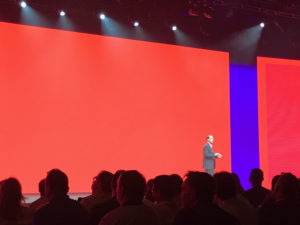 Chief Operations Officer at Google Cloud
7 Year Partnership with Citrix and Google and how they are working together with Google Chrome Endpoints and Google Cloud.
More options with Google Cloud Platform and GSuite Integration.
Google Cloud Platform Autoscale (Dynamic usage tracking, Demand-based allocation)
Talked about how it is better than the others with their infrastructure.
David Henshall President\CEO
PPT Crashes with the Red Screen, went on to Steve
Steve
So many choices of Clouds, Choices of Hypervisors
Citrix Workspace Appliance Partners
Showed the new Endpoint Management Solution and the new device types, very cool stuff.
David Henshall President\CEO
Maintaining Control and Security. We have to get to "and" security vs "or" with contextual security to match the user's needs.
Citrix Cloud has more and more regions. Amazing growth.
Citrix in the Azure Government Cloud was announced.
Citrix Analytics Released
PJ Hough SVP, Chief Product Officer at Citrix
Citrix Analytics is announced for release.
Data Sources Now

100M Receiver Upload\Month, 1,1B Secure Email Events Per Month 750M

Citrix Cloud App Control and Citrix SD-WAN for MSPs and Citrix Intelligent Traffic Management
Great Demo of Citrix Analytics and its protection capabilities with Phishing Protection, Anomaly Detection. Really cool stuff with integration with Secure Browser and Secure Web Gateway to automatically push traffic that is unknown to Secure Browser to ensure there are no infections to your internal network.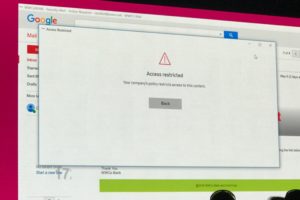 Christian Reilly CTO
Demo of Using Workspace App with a SaaS app with Facial Recognition for Authentication.Didn't work on the second round of the PTO demo using Workday.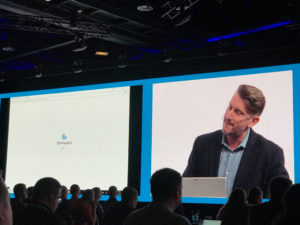 Overall
Great Keynote, with some cool announcements.  I'm excited to see some of these new products in action along with some pricing and packaging of these solutions and the Core requirements (You need Platinum this and this version of this or that to make it all work).  There were a couple issues during the demo and slides, but it very rarely happens and it always seems to be Wi-Fi related based on the amount of RF interference.
I'm ready for Day 2.