First off this was my first year going not as a Partner but going as Independent Nerd. I have been going since 2007 to Citrix Events and this marked my 9th Synergy and earlier this year was my 10th Summit.
High Level Agenda Changes
Day 1 Vision and Tech Keynote + Expo Hall
Day 2 Sessions + Malcom Gladwell + Sessions
Day 3 Colin Powell + Sessions
Normally they have a full day of sessions after a Keynote then Sessions each day with a couple announcements over 1-2 more keynotes. This time with the Tech Keynote there wasn't any more announcements when it was done which was nice "Keynote Mic Drop Method".
There big announcement to me was Citrix Analytic Services and their focus on Security in every keynote. I will dive into it at the end.
Major Announcements
Citrix Security, Almost every PowerPoint, in every keynote revolved around security. Cool for me as a security nerd.
Lots of SDWAN, Why to upgrade now, Good UniDesk sessions.
Citrix Workspace Service, StoreFront Next Gen (Project Frontdoor) this is the VMware WorkspaceOne (Software Defined Perimeter, coined)
Citrix Front Door getting ready XBOX 360 with Citrix, nerdy level 100.
Citrix Analytic Services was the star of the show for sure, really cool stuff. Think NetScaler MAS done even better and with some new packages. We need to see some pricing and packaging.
Citrix Consulting Services is now doing Security Assessments for Citrix and Perimeter Security.
NetScaler now becomes a forward proxy instead of just a reverse proxy with NetScaler Secure Web Gateway
XenApp\XenDesktop 7.14 and StoreFront 3.11 which was released before the shin dig along with XenServer 7.2.
Application Layering gets an update to 4.2 adds some Windows 10 64 bit love.
VMware OS Optimizer gets some competition Citrix System Optimization comes out but there are some cool things coming to Citrix that you will like to help seal images and other things.
HDX Pi 3 gets some updates with their partnership with StratoDesk (Called out before)
Citrix Workspaces with IOT Integration and Smart Spaces to do beacons and other cool things.
WEM 4.3 comes out to add lot of good things. If your using UPM and your entitled WEM lock, load and deploy it.
Other Announcements
Azure with XenApp and XenDesktop Essentials, just the basics good stuff.
NetScaler 12.0 and MAS 12.0
ShareFile has integration to G Suite now
Microsoft and Citrix are best friends on the MDM side with Intune and the Secure Apps Suite (Formerly Worx)
Cool Slides
Citrix's New Front Page during and after Synergy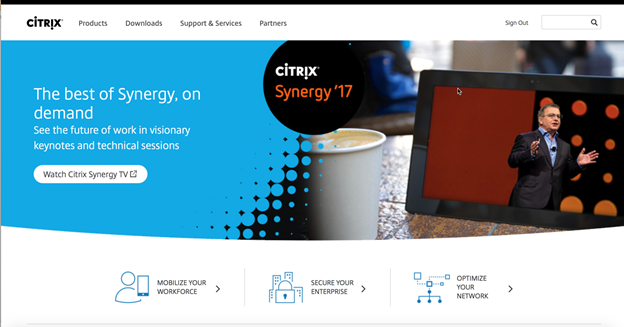 Click on "Secure your Enterprise"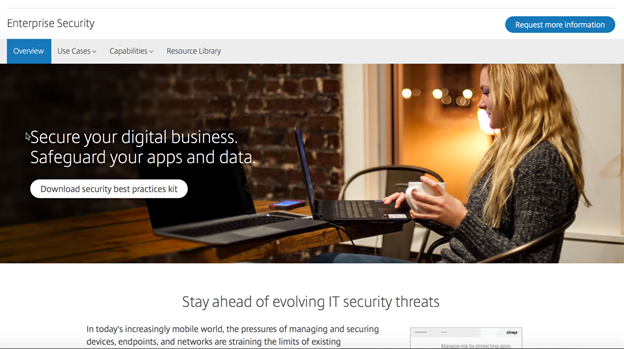 Downloading the Best Practice Kit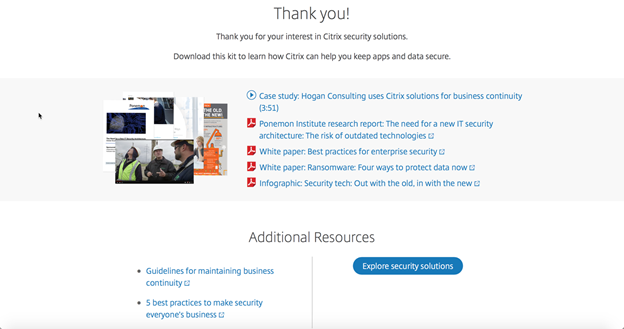 F1 Car, Red Bull Car = Me Likey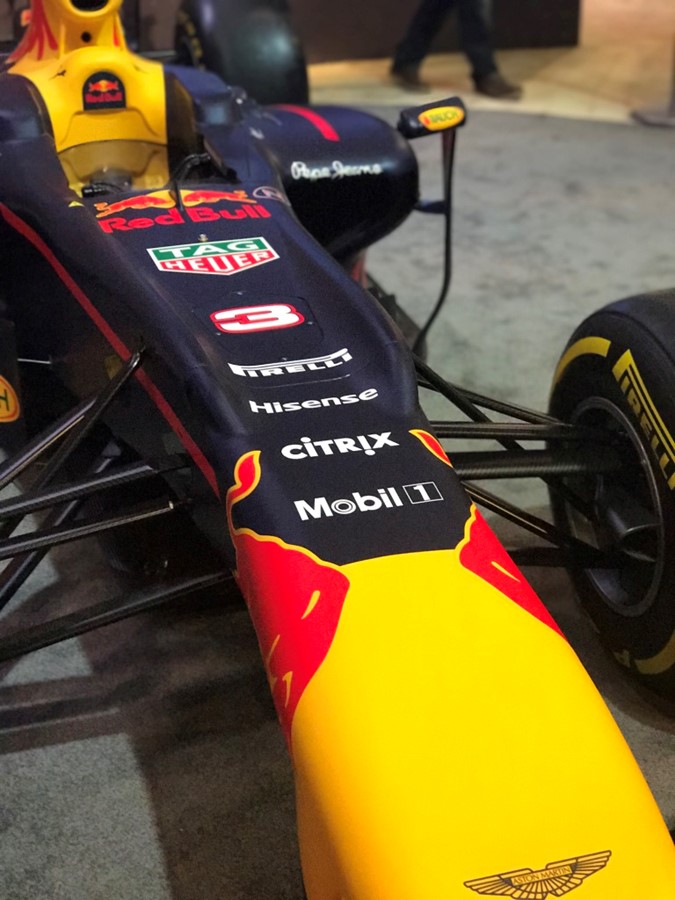 Favorite Slides:
Did you know that there were 25 ways to deliver an Operating System with Provisioning Server and Machine Creation Services? #Nutanix Did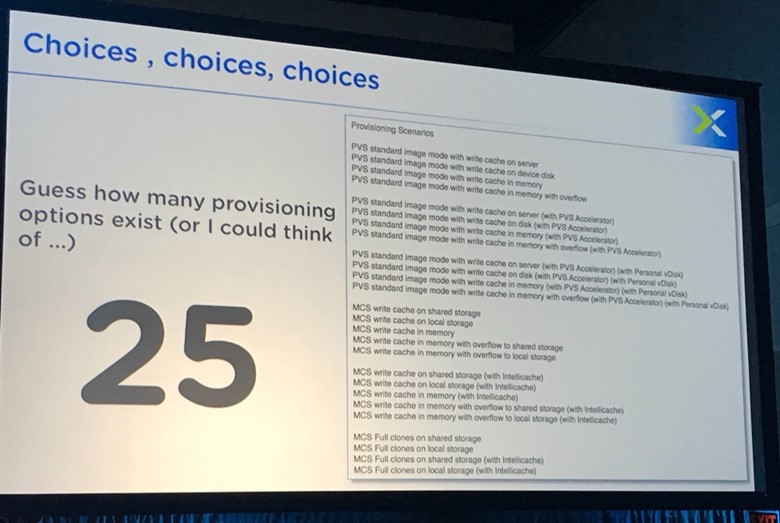 SYN305 Make sure your rocking 2.3GHz or faster if you using H264 (Which is on by default) and or have single threaded applications like most of the world still.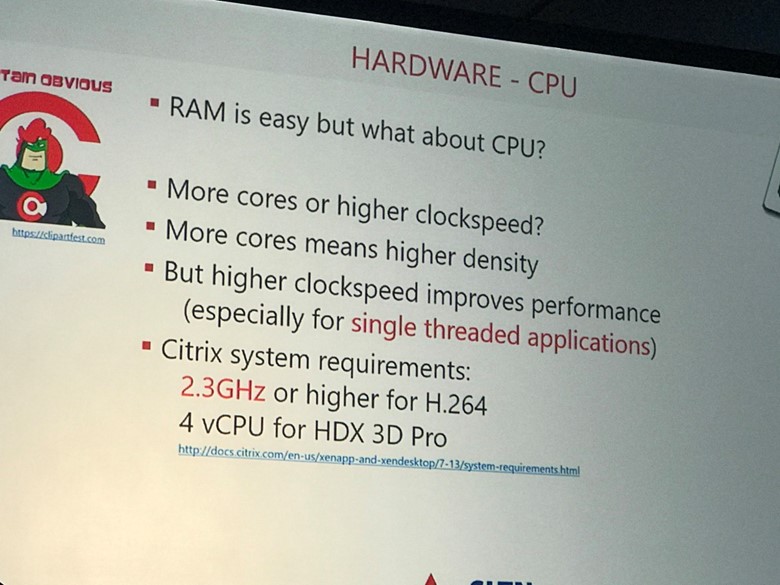 Always love a "Most Interesting Man in the World" meme especially when it is true and is Nerdy.  2GB of RAM has killed more VDI deployments than I can count in the 10 years of VDI.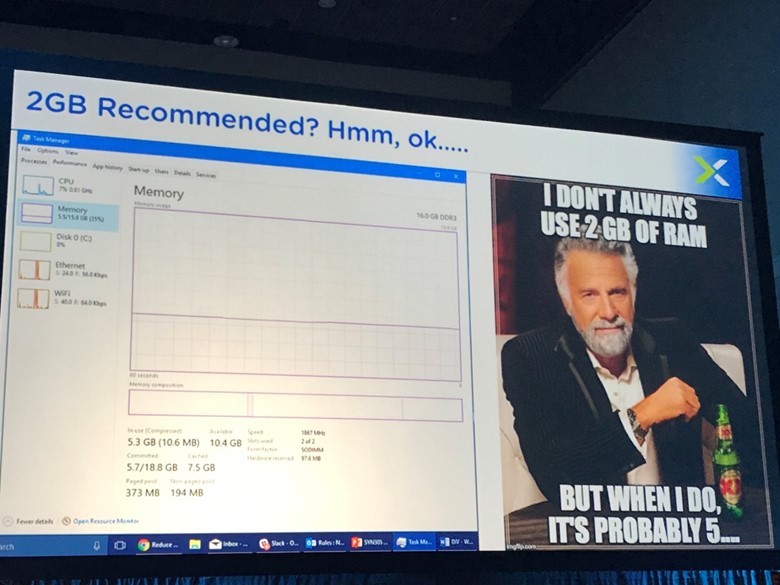 Great Diagram on vCPU:PCPU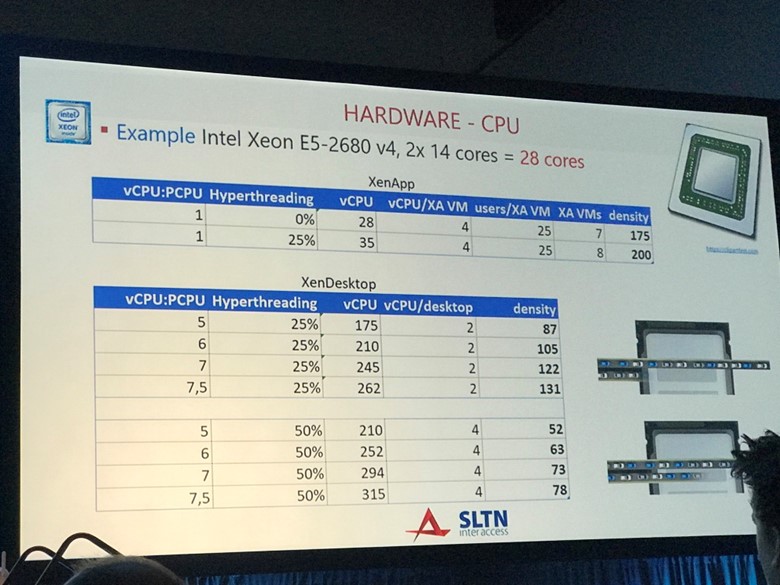 Nashville CUGC Represented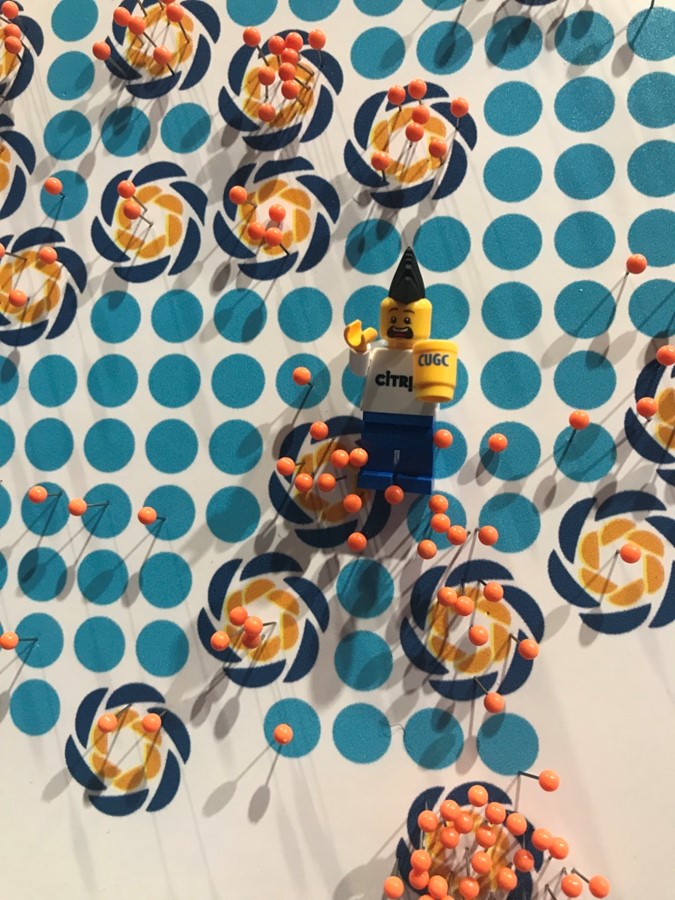 Citrix Customer Experience Data Gets some Pie Charts.
Almost everyone is BlingBling Platinum Edition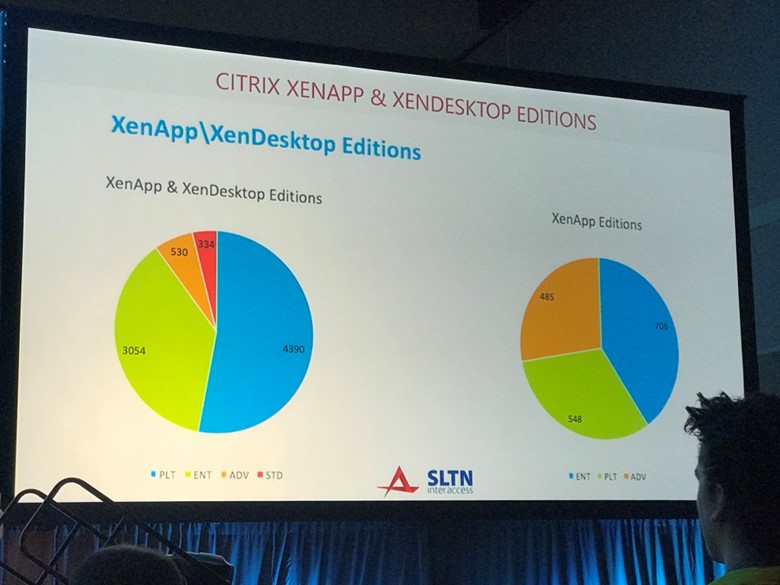 All this on this slide was expected but 34% PVS Using Service Side Cache (This is what happens when the default from Private to Standard is set to Server Side Cache). Those vDisks are not having a good day.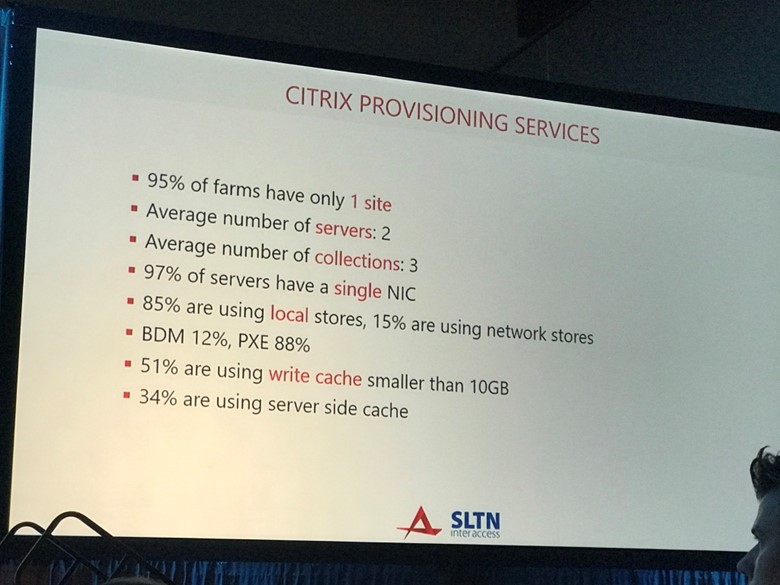 PVS is still king no doubt there, but MCS is growing in XenDesktop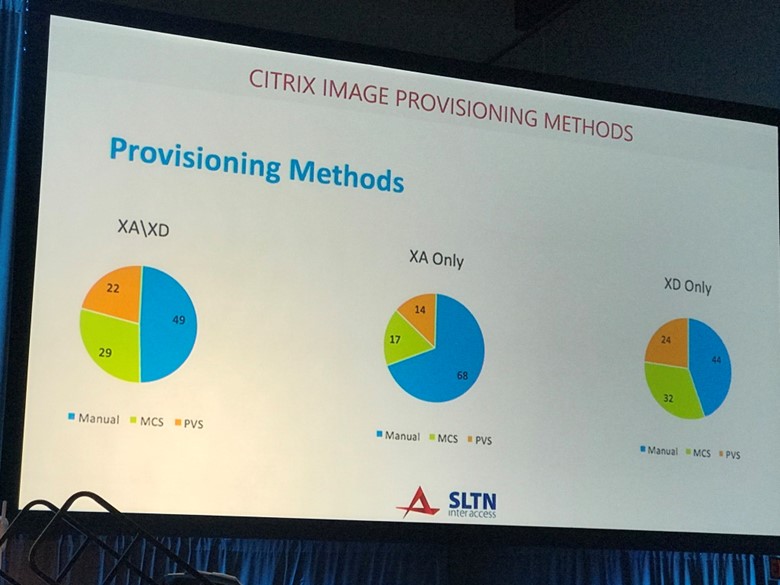 Display Protocol Changes over the versions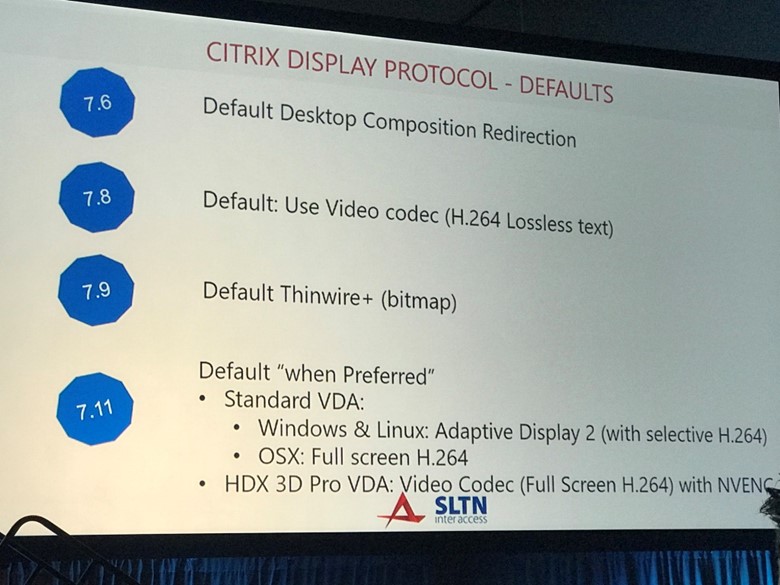 This is a great summary of the Adaptive Display. Each highlighted area is showing which protocol is being used within the same Stream. H264 for video and fast changing content. Static content uses another protocol depending on if it pictures or text.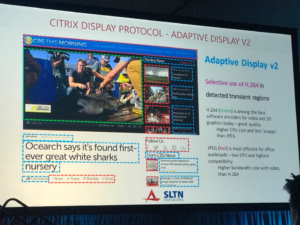 Internet Explorer is the king of published applications. I can agree with that and in second place was the RDP client which I can also agree with.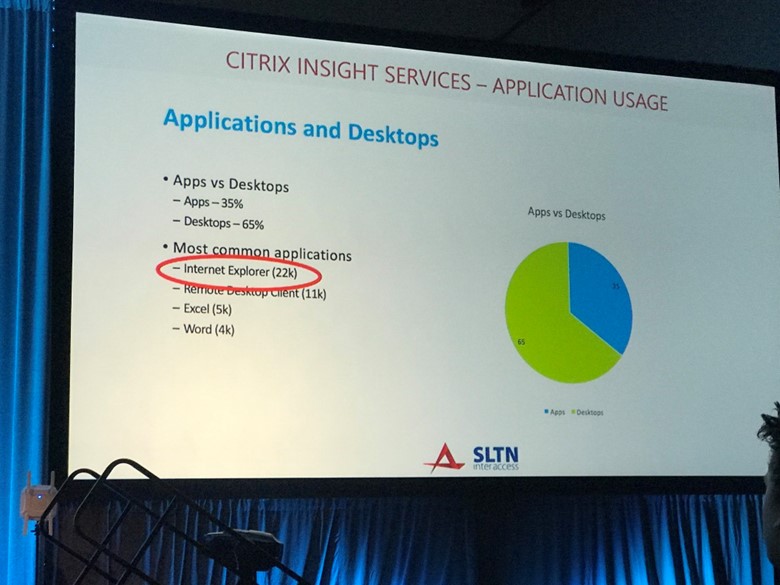 If you have users with a Web Browser you can help your density and their experience by using an AdBlocker.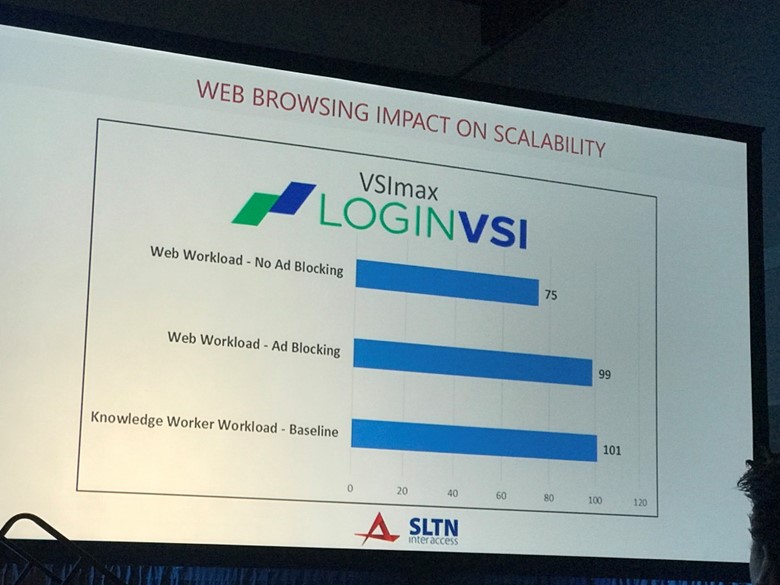 You may design your deployment one way but how your users will find the workarounds to make it easier for them. I always suggest a 6-12-18 month check in on how things are going with the users and looking at the logs on the backend.
#SYN706 How to build a real "It's not Citrix" search tool by Sam Jacobs @WIguru CTP on his Session Manager PowerShell Scripts that can help you have a customizable Helpdesk tool to go beyond juster Director.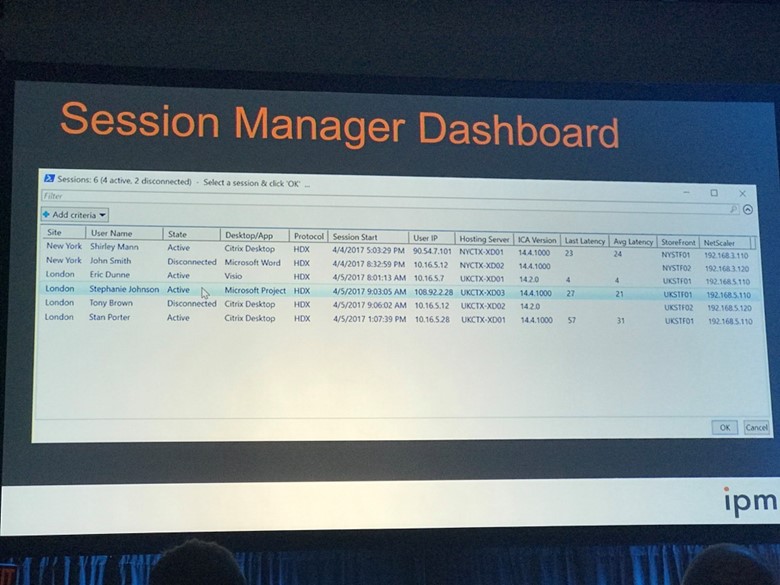 #SYN103 The Star of the Show Citrix Analytics. This was a great presentation that showed how machine learning has been used in the credit card industry for years to help spot known bad things and deviations with the two methods of learning Supervised (Teach it the things we know are good and bad) and UnSupervised where it spots deviations and anomalies in groups of datasets.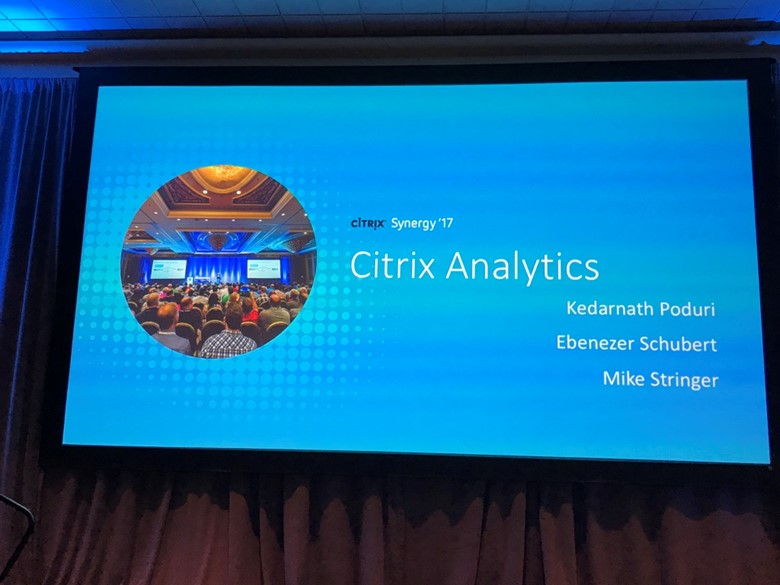 16 Billion a Year in Credit Card Fraud with 15 million affected ($1066.67 of fraud per person). 40% of charges not are without the card present which was interesting and it makes sense with the number of online charges these days.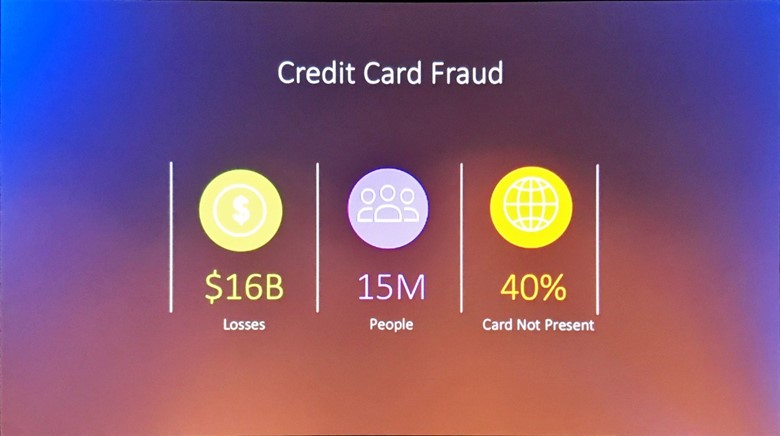 Collect User Behavior, Use Machine Learning Supervised and Unsupervised, then predict the Current and Future risk and then finally take action to enforce bad behavior or ask the user if the charge was bad. Superman Principal explained here, you made a charge here and then hundreds or thousands of miles away which isn't possible with our travel.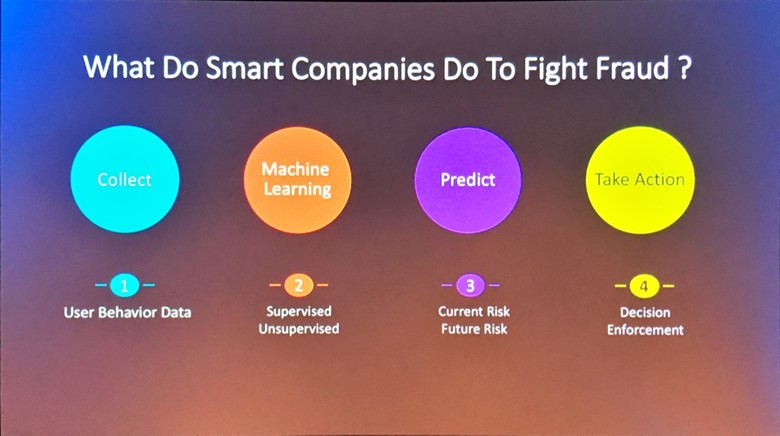 This is what your spending habits look like to these analytic systems.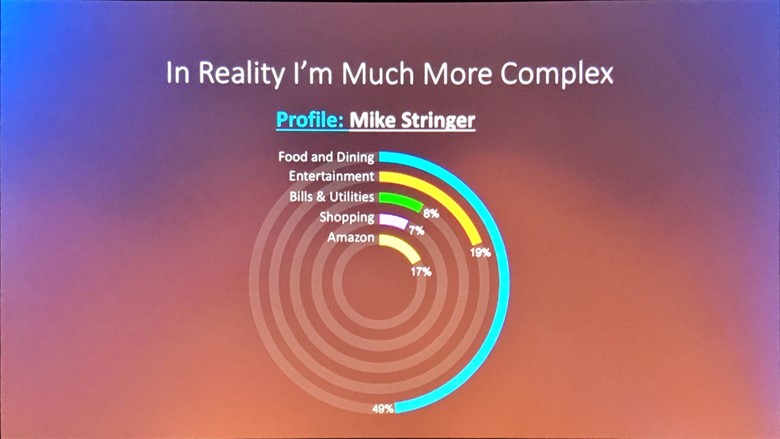 What you look like with your similar spending friends to make risk pools.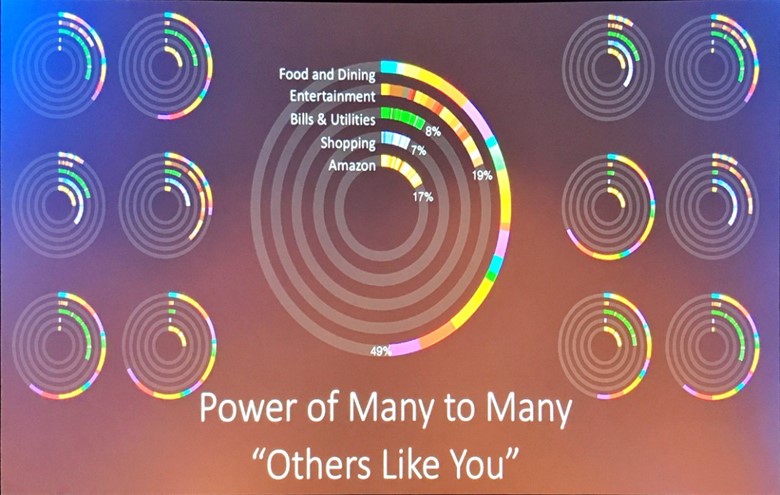 Then finally back to Citrix and Cyber Security with over 243 days without detection on average and everyone now going for data leaks now and using compromised credentials gathered from leaks and phishing techniques.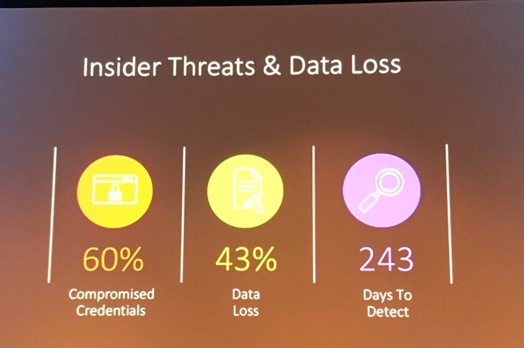 Great Set of slides on Citrix Analytics and how to drill down into some findings.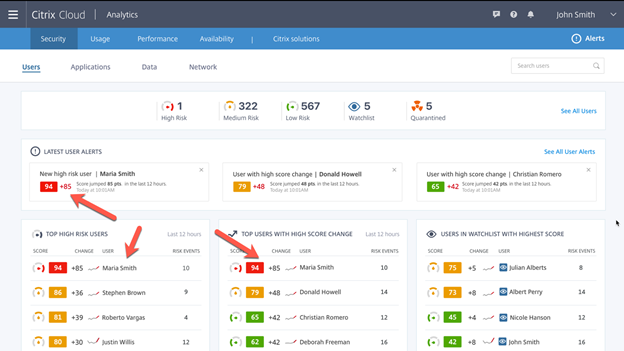 Maria Smith has the highest risk score right now and when we select her then we can see a ton of details of this situation.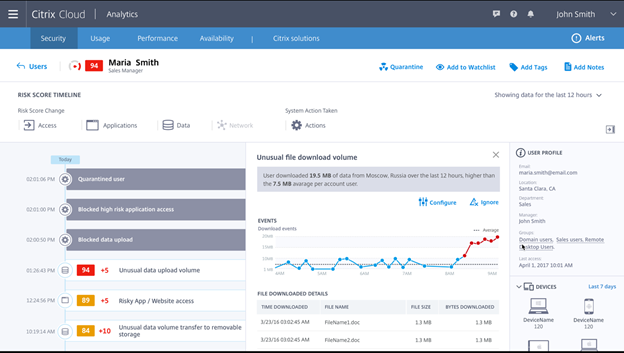 Once selected we can see details about her User Profile, Devices, Recent Activity and File download volume.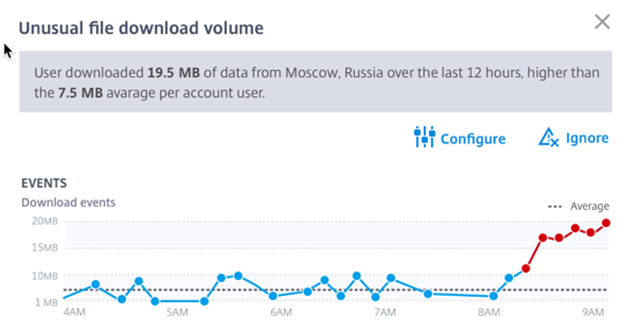 Normally She doesn't do more than 10MB and today something is going on that is the normal.
Let's look at this Kill Chain.

We will go into this further in another post but it is a big deal and super cool and deserves a mini deep dive.
Citrix 2018 will be May 8-10 which is more better for people with kids and back out in Anaheim.
www.citrix.com
www.citrixsynergy.com