Citrix Acquires Cedexis, What does this mean?  I think there will be some cool stuff is ahead with this acquisition.  Citrix's Software Defined Perimeter just got a whole lot bigger.  With Citrix's current portfolio the control stopped at your door with your WAN connections with their SD-WAN and NetScaler Products.  Once you get to the Internet\Networks out there and head to all the providers for external "cloud" services all bets are off.  We get to control our datacenters and make the best out of our connections even if they are Internet connections, but we don't get to control beyond that.
Well with Cedexis we can take a look into the CDNs that you use and help make things more better.  If you think GSLB is cool right now with your NetScalers with this pairing your GSLB will be smarter and faster than ever with better monitoring and visibility.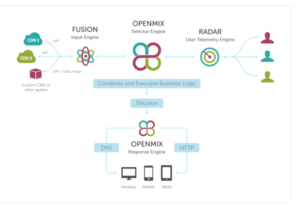 Cedexis glues together multiple CDNs and makes real time decisions by using agents which is a Javascript that goes onto your websites or maybe now on the NetScaler Gateway page to allow you to have visibility like this below with their Radar product of who is accessing your site and from where and how their performance is.  I can see Citrix Analytics and this solution becoming best friends along with SDWAN and NetScaler to make changes to keep making things more better all the time as things change.  This solution is already used for all types of application delivery, Web, Video and Audio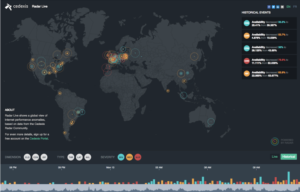 RUM Data         Real User Monitoring by looking at anyone who access anything that Cedexis has tagged through any of the CDNs.
Cedexis Products
Radar Get RUM Data Collection and Mapping
Platform Take existing CDNs to the next level by using more than one and picking the best "Platform" to use.
Sonar RUM Monitoring with Synthetic Testing of the Datacaenter and cloud resources to proactivley monitor resources to help spot problems before they get out of control.
OpenMix Is the engine that helps shape how things move and what is the best path for traffic.  Application Defined Load Balancing
Fusion             Is a collection of from their API, CDN's API and many other sources to feed all their other products.
Impact Assign KPIs to performance to see if you are meeting your objectives, track load times to help lower bounce rates and increase conversion rates.
NetScope Use the data collected by users with RUM
Disclaimer I'm not a Cedexis Expert, and I'm learning about it like you are.  I'm used to Akamai which is a CDN and ExtraHop which I have used at a couple deployments to see Wire Data and a lot of the graphs and metrics of this remind me of it along with Akamai's dashboards too.
Cedexis History
Founded in 2009 by Marty Kagan and Julien Coulon, two veterans of web hosting and content delivery market, Cedexis optimizes web performance across data centers, delivery networks and clouds for companies that want to reach new global markets.
Main Website
Blogs to Learn More
Cedexis 2017 Highlights
https://www.cedexis.com/blog/cedexis-highlights/
If you want to dig into things a bit you can look a bit deeper here.
https://www.crunchbase.com/organization/cedexis